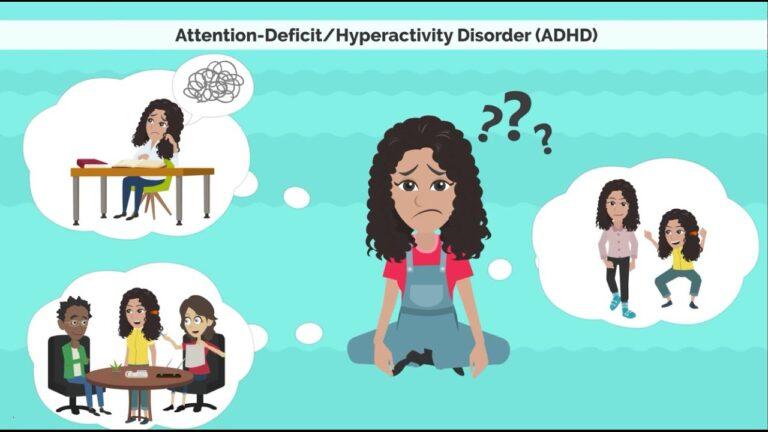 Attention Deficit Hyperactivity Disorder (ADHD)
:
Attention deficit hyperactivity disorder (ADHD) is a brain disorder that affects how you pay attention, sit still, and control your behavior. It happens in children and teens and can continue into adulthood. ADHD is the most commonly diagnosed mental disorder in children. Boys are more likely to have it than girls. It's usually spotted during the early school years, when a child begins to have problems paying attention. ADHD can't be prevented or cured. But spotting it early, plus having a good treatment and education plan, can help a child or adult with ADHD manage their symptoms.
Doesn't pay attention and makes careless mistakes Forgets about daily activities Has problems organizing daily tasks Doesn't like to do things that require sitting still Often loses things
Genes. ADHD tends to run in families. Chemicals. Brain chemicals in people with ADHD may be out of balance. Brain changes. Areas of the brain that control attention are less active in children with ADHD. Poornutrition, infections, smoking, drinking, and substance abuse duringpregnancy. These things can affect a baby's brain development. Toxins, such as lead. They may affect a child's brain development. A brain injury or a brain disorder. Damage to the front of the brain, called the frontal lobe, can cause problems controlling impulses and emotions.
Treats minor illnesses
Answers health questions
Conducts health checkups
Specialty physicians
Performs routine health tests
List Items
TIPS & INFO
Hariom Homeo Tips for Healthy Children and Families
Raising a family isn't always easy. You are busy, and so are your children. There is a lot to do in little time. But the stakes are high. Today, many kids are overweight or obese. A healthy, active lifestyle can help maintain weight. It also can prevent health issues, such as diabetes, heart disease, asthma, and high blood pressure.