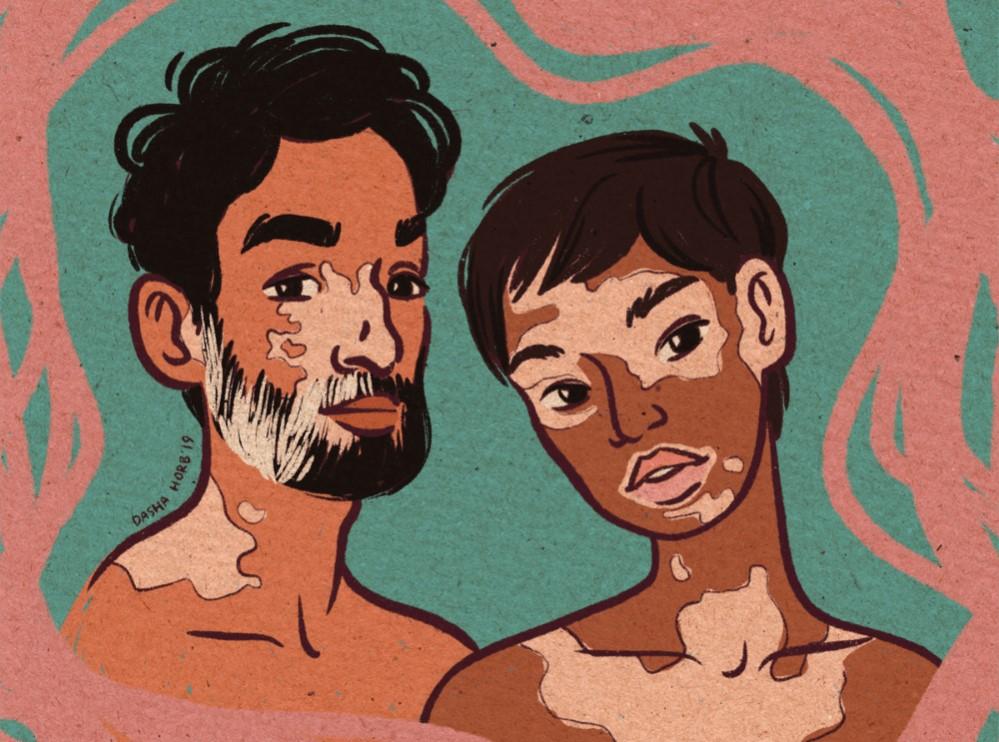 Leukoderma :
Vitiligo is an acquired loss of pigmentation characterized histologically by the absence of epidermal melanocytes. It may be an autoimmune disease associated with antibodies to melanocytes, but the pathogenesis is still not understood.
WHAT ARE SYMPTOMS ?
Skin discoloration
Premature whitening or graying of the hair on your scalp, eyelashes, eyebrows or beard
Loss of color in the tissues that line the inside of your mouth and nose
Loss of or change in color of the inner layer of the eyeball
Discolored patches around the armpits, navel, genitals and rectum
WHAT ARE TREATMENT AVAILABLE IN ALLOPATHY?
Available treatment options are disappointing and sufferers often use various forms of camouflage (remedial cosmetic cover creams) to conceal the blemish of vitiligo temporarily. In the surgical method, cellular grafts have an established role in the management of vitiligo. However, possible risk of cancer, the cost of treatment, and the need for special reagents are its disadvantages. Instead, phototherapy with narrow band ultraviolet B therapy and psoralen + UVA therapy are the most recent advances in the medical front
Unlike other systems of treatment, Homoeopathy treats the local maladies as the local expression of the internal derangement. The exact treatment is determined only after in depth evaluation of individual case for enhancing the body's own pigment system naturally. The scope of homoeopathic treatment extends beyond the physical symptoms and the approach is more holistic in nature. Homoeopathy, does not consider any one part as being ill but considers the manifestations of illness in one part in its relation to the whole man
WHAT IS REASON BEHIND LEUCODERMA/VITILIGO?
• Social or psychological distress
• Sunburn and skin cancer
• Eye problems, such as inflammation of the iris (iritis)
• Hearing loss
• Side effects due to treatment, such as dry skin and itching
• Face
• Groin
• Axillae
• Areola
• Genitalia
TIPS & INFO
Hariom Homeo Tips for Healthy Children and Families
Raising a family isn't always easy. You are busy, and so are your children. There is a lot to do in little time. But the stakes are high. Today, many kids are overweight or obese. A healthy, active lifestyle can help maintain weight. It also can prevent health issues, such as diabetes, heart disease, asthma, and high blood pressure.